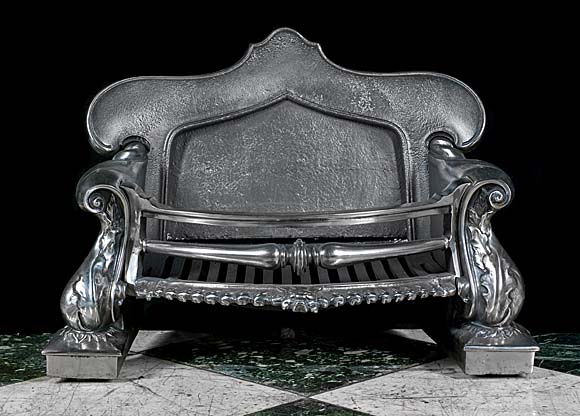 Stock No: 14823
An original cast iron Coalbrookdale firegrate in the Rococo style. The unusual lobed back containing the firebrick, into which are the intricately scrolled sides and fronts with floral cast detail, flanking the drop-in boldly bowed fire bars. The last image below is from a page in the Coalbrookdale Catalogue of Ironbridge, Shropshire, England.
English, Circa 1850.

Notes: Coalbrookdale is a village in the Ironbridge Gorge in Shropshire, England, containing a settlement of great significance in the history of iron ore smelting and the Coalbrookdale company was established in 1701.

Link to: Antique fire grates and log baskets.
Listed Price: £6,500 ( + vat in EU zone )
Width
Height
Depth
30 11⁄16"
78 cms
21 1⁄2"
54.5 cms
18 1⁄8"
46 cms