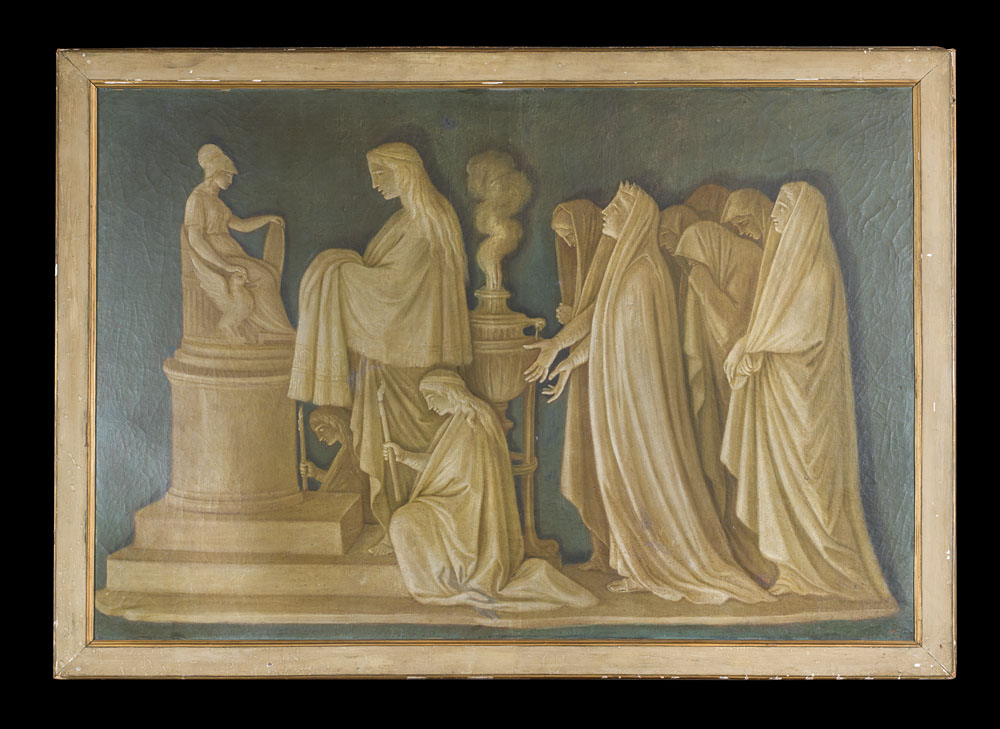 Stock No: 15613
A large eighteenth century neoclassical painting depicting female worshippers bringing offerings to an altar dedicated to the Goddess Minerva; identified by her shield and the owl at her side.

Italian, 18th century with some restorations and slight craquelure to the surface. Christie's stencil on the stretcher.

Notes: The canvas is likely to have been designed within an architectural scheme, and may have been set into the wall to form part of an overmantel. Canvases of this type were first installed in Venetian palazzi, as frescoes were not practical with regular flooding, and such canvases could be removed if necessary.
Width
Height
Depth
Frame
69 11⁄16"
177 cms
49 13⁄16"
126.5 cms
1 3⁄16"
3 cms
Canvas only
63 3⁄16"
160.5 cms
43 1⁄4"
110 cms