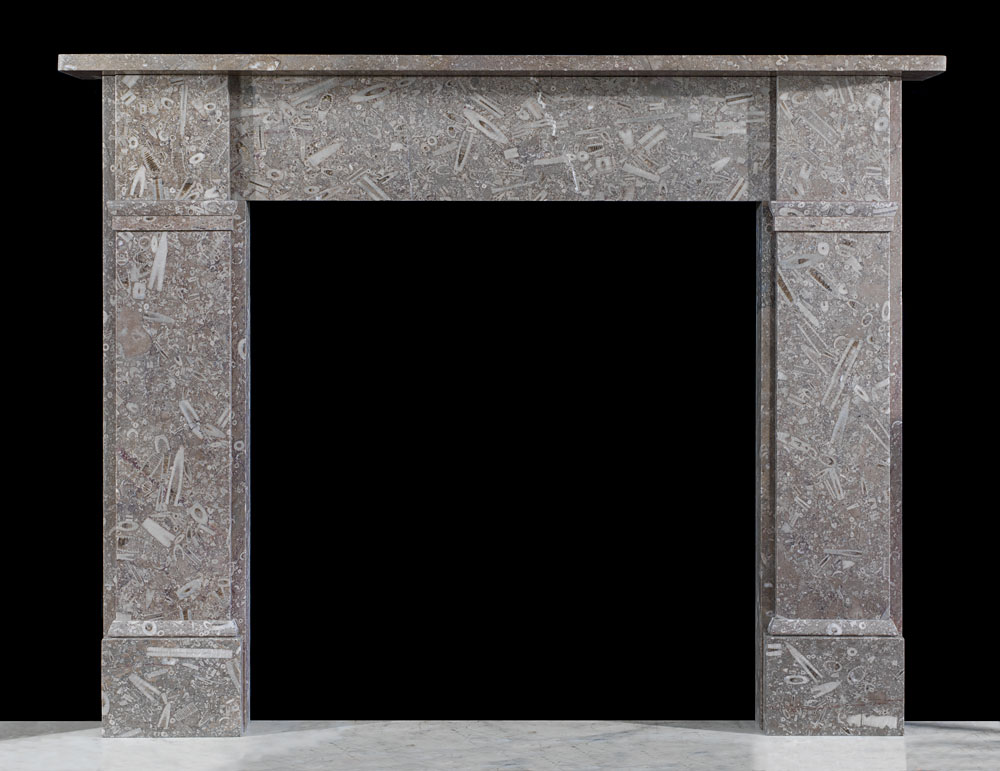 Stock No: 10919
A beautiful early Victorian Derbyshire fossil marble fireplace. The marble is a beautiful soft dove grey and is studded with a plethora of fascinating fossils. This is one of the finest examples we have seen of a fossil marble fireplace.
English, circa 1840.

Notes from the Corsi Collection of Decorative Stones: The fossilised remains of crinoids (sea lilies) and corals are particularly abundant in Carboniferous Limestone, a geological formation that outcrops in various parts of Britain including Sheldon Moor, in the Derbyshire Peak District. It is rarely quarried for decorative use today. The 6th Duke of Devonshire, was responsible for bringing some of the Derbyshire stone to Rome and there are rare examples of its use in pietre dure work of the early 19th century.

View our collection of: Antique Victorian, William IV and Edwardian fireplaces and chimneypieces.
Listed Price: £5,500 (+VAT where applicable)
width
height
depth
External
61 3⁄8"
156 cms
48"
122 cms
8 7⁄8"
22.5 cms
Internal
38"
96.5 cms
36 3⁄8"
92.5 cms