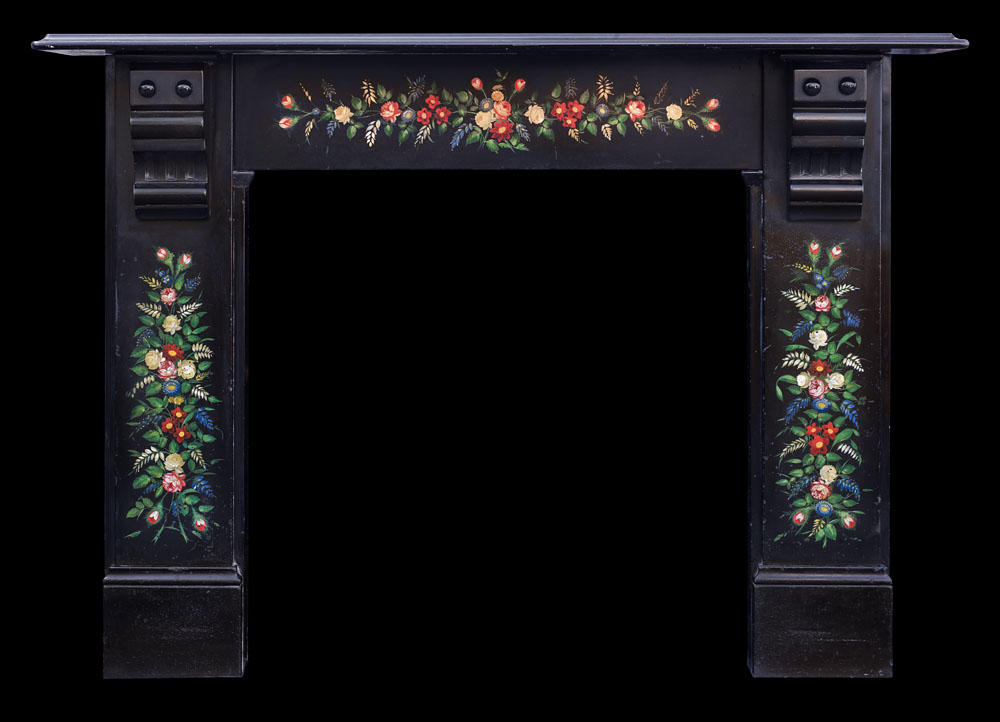 Stock No: 15440
A Victorian black slate fireplace with corbels beneath a wide shelf. An abundant festoon of painted summer flowers adorns the frieze and more trail down each jamb. As with fireplace SNo 15441 the symbolism of flowers was a popular theme in Victorian Britain, with flowers adopted as symbols across the decorative arts. The art of floriography as it was called, was used to convey messages through the language of flowers.
English, circa 1870.

Link to: Antique Victorian, William IV and Edwardian fireplaces and chimneypieces.
Width
Height
Depth
External
61 7⁄8"
157.3 cms
44 7⁄8"
114.1 cms
11"
28 cms
Internal
36 13⁄16"
93.5 cms
35 5⁄8"
90.5 cms