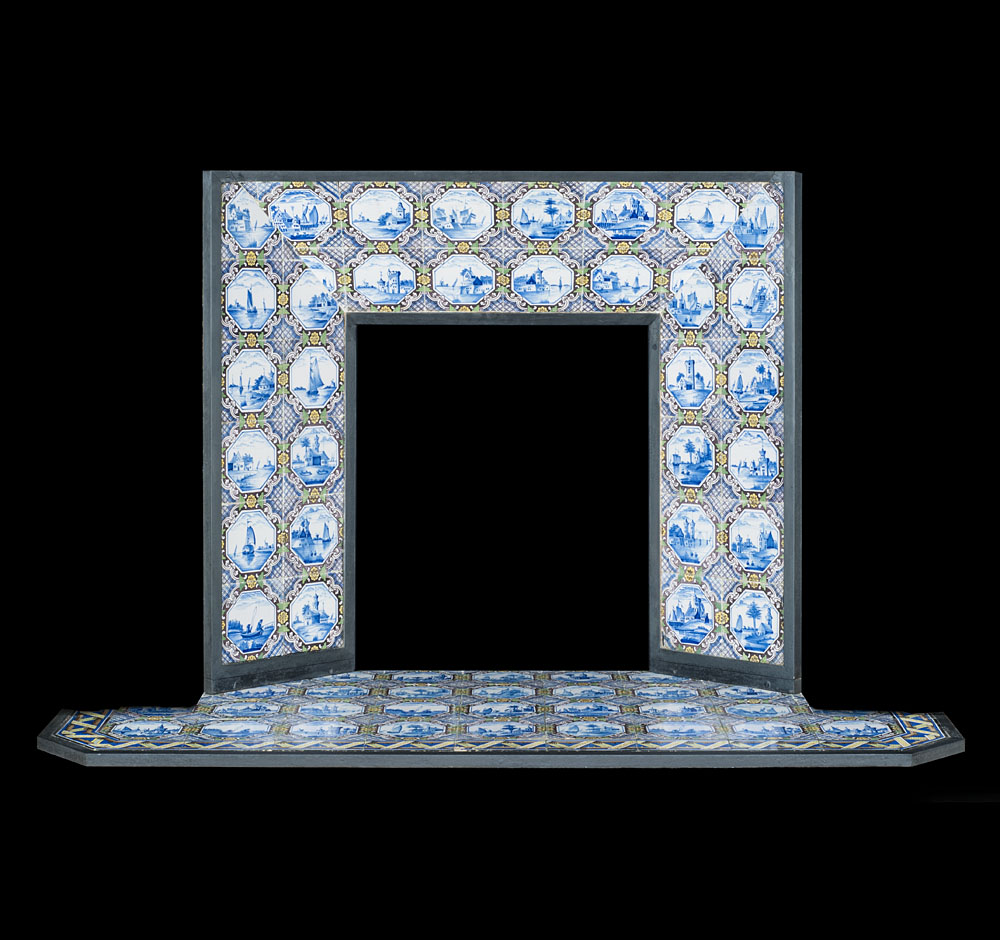 Stock No: 12292
A RARE DELFTWARE FIREPLACE INSERT & HEARTH attributed to the Dutch tile maker J van Hulst and made in Harlingen, Friesland in the 19th century. The polychrome tiles depict river and coastal scenes and are decorated with pigments made from metal oxides; cobalt for the blue, manganese for the purple or black and copper for the green.
Dutch, late19th century.

Notes: The term Delftware is derived from the Dutch town of Delft where from the seventeenth century many potteries produced hand-painted tin-glazed pottery of high quality which was exported all over the world and as they were mainly applied to walls and fireplaces, they belong to the history of architectural ceramics. The fired pottery tiles would have been covered with an opaque white tin glaze and would then have been decorated as in this case with river & coastal scenes. The end of the many centuries the old Harlingen tradition was signalled when the Van Hulst family closed their factory in 1933.

Link to: Antique Fire grates and Register grates.
Listed Price: £3,200 (+VAT where applicable)
Width
Height
Depth
Of Insert
38 3⁄16"
97 cms
33 1⁄8"
84 cms
8 11⁄16"
22 cms
Of Hearth
53 1⁄4"
135.5 cms
1"
2.5 cms