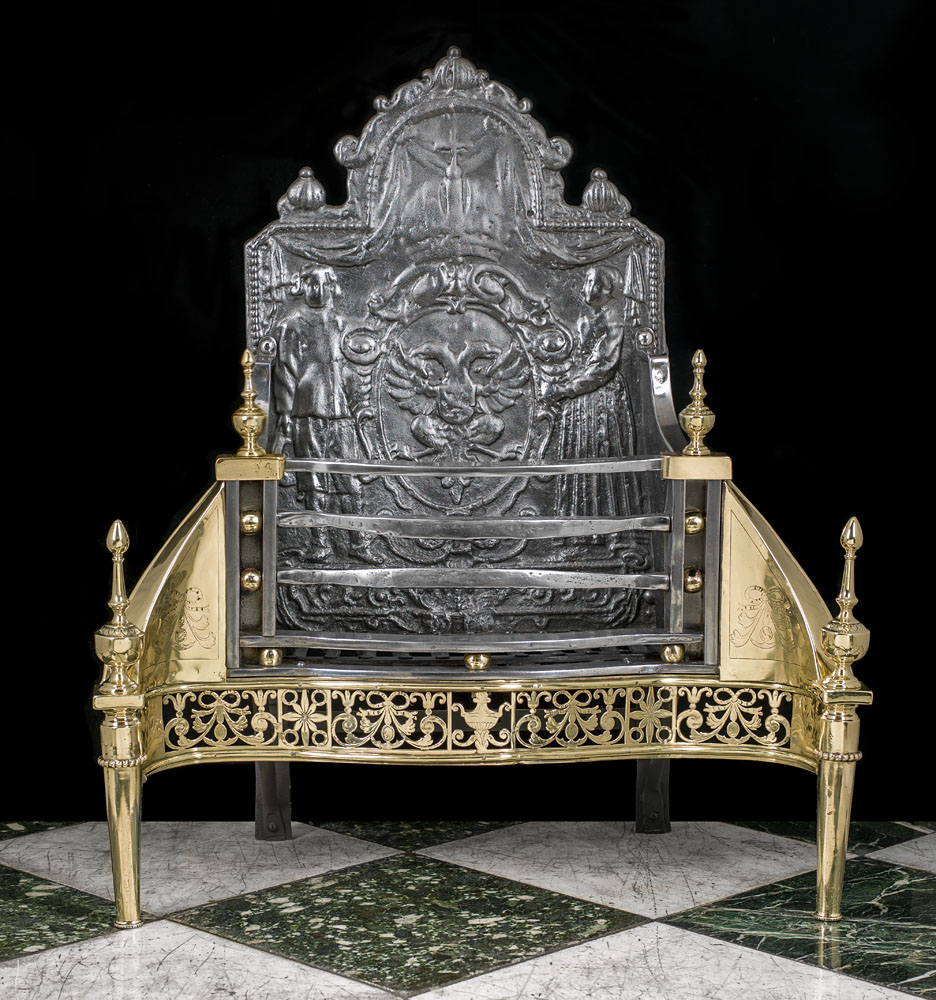 Stock No: 15068
A fine brass and cast iron fire grate, in the George III style. The high shaped back with a central cartouche depicts a double headed eagle and shield, held by a man and a woman. The bars of the grate are elegantly bowed, and sit above a richly embellished apron which is pierced and profusely engraved with a ribboned and floral design. The andirons are surmounted by steeple finials and supported by curved shoulders which are also finely engraved.
English, 19th century incorporating a significant amount earlier 18th century elements.

Notes - In heraldry the double-headed eagle is a charge associated with the concept of Empire and is frequently found with links to the Roman/Byzantine Empire and also the Holy Roman Empire, which after its dissolution, the double-headed eagle was retained by the Austrian Empire, and served also as the coat of arms of the German Confederation.

Link to: Antique fire grates and log baskets.
Listed Price: £5,200 ( + vat in EU zone )
Width
Height
Depth
External
33 11⁄16"
85.5 cms
38 5⁄8"
98 cms
17 11⁄16"
45 cms
Back width
20 1⁄2"
52 cms