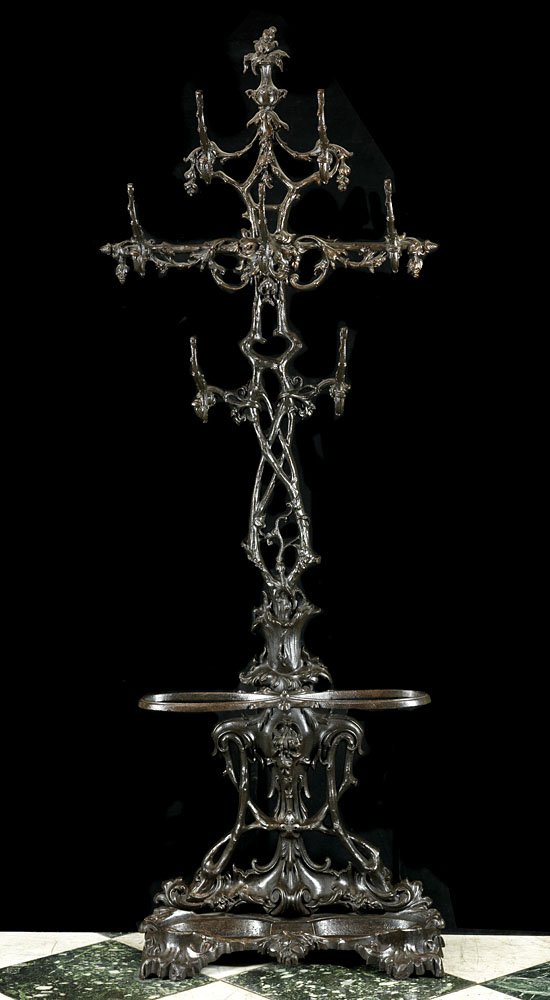 Stock No: 11588
A VERY LARGE COALBROOKEDALE CAST IRON HALLSTAND for hats, coats sticks and umbrellas..the elements cast in the form of trees branches. With the Coalbrookedale foundry and diamond registration marks.
English Registrattion mark for 1865.

Link to: Antique Furniture, (English, French, Italian, Chairs, Tables, Desks, Cabinets, Bookcases and Lacterns.
Listed Price: £3,500 ( + vat in EU zone )
Width
Height
Depth
30 1⁄4"
77 cms
81 1⁄2"
207 cms
13 13⁄16"
35 cms