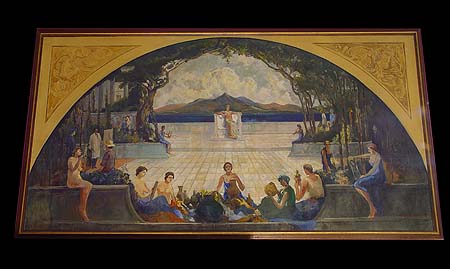 Stock No: 9868
A study of figures upon a terrace. Oil on canvas by Francis Fairfax Ivimey, (1867 - 1946) the landscape painter born in St. Austell who lived most of his life in Newquay, Cornwall. Signed.
English, 1900's

Notes: Fairfax Ivimey's wife Julia Beatrice Ivimey was a self-taught painter in watercolours who exhibited in London and Paris from 1893.

Link to: Antique Paintings & Tapestries.
width
height
90 5⁄8"
230 cms
48 3⁄8"
123 cms