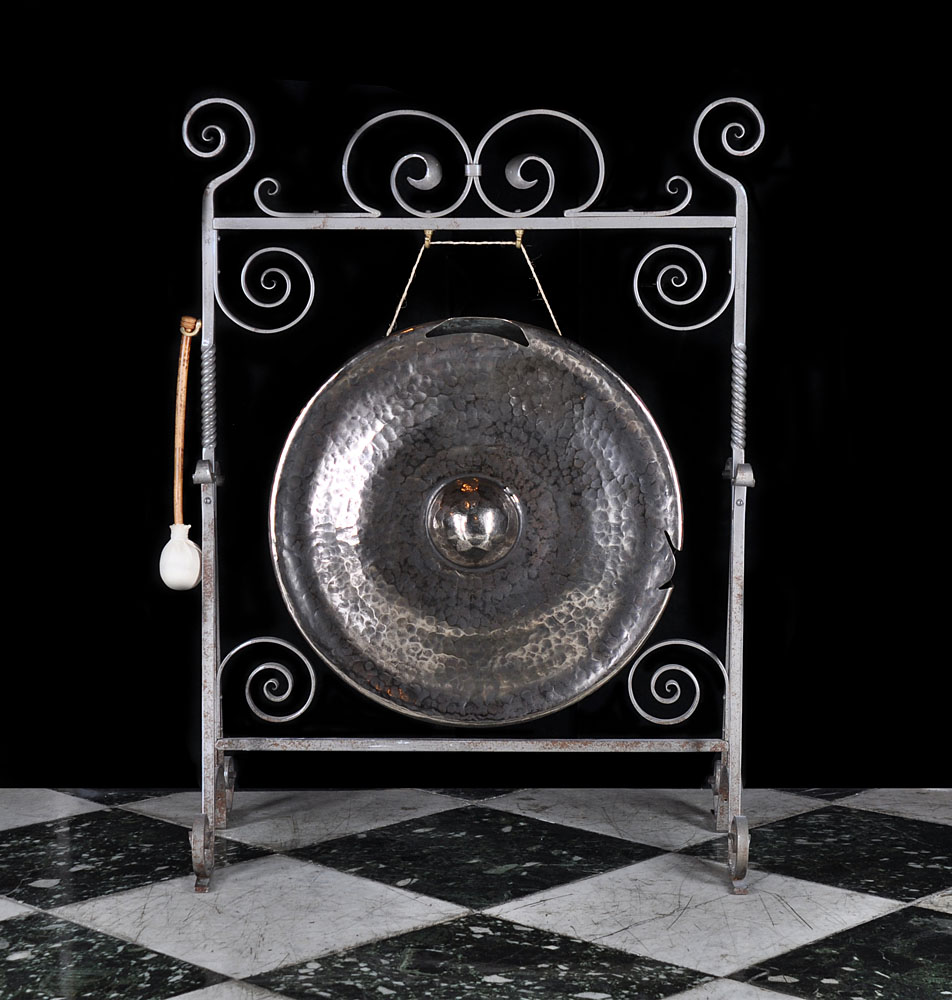 Stock No: 12381
A BRONZE DINNER GONG WITH STRIKER ON A WROUGHT IRON FRAME WITH SCROLLING DECORATION. In the Arts and Crafts manner the hammered gong has sections neatly cut out supposedly to change the resonance.

English, early 20th century.

Link to: Antique Furniture, (English, French, Italian, Chairs, Tables, Desks, Cabinets, Bookcases and Lacterns.
Listed Price: £1,200 ( + vat in EU zone )
gong diameter
stand height
stand width
22 13⁄16"
58 cms
41 1⁄4"
105 cms
31 1⁄2"
80 cms